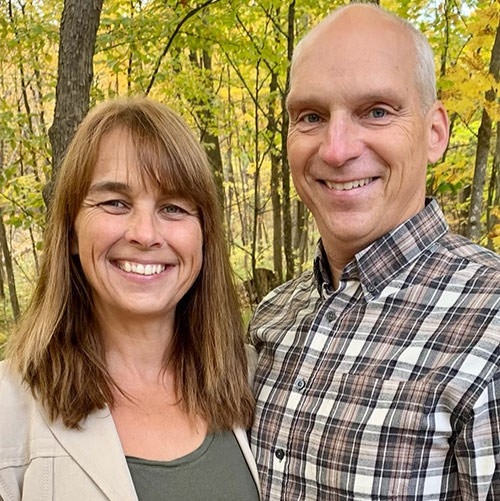 Pastor
My wife Marion and I have been serving at Calvary Bible Church since 2011. I am agraduate of Taylor Seminary, Edmonton. By God's grace, we have served in churchesin Edmonton, AB, Camrose, AB and in Seven Sisters Falls, MB in the past 30 years.
What we love about ministry is sharing, teaching and preaching the Good News of Jesus Christ as recorded in His Word, the Holy Bible. It is such a joy to serve with like-minded and Spirit-filled brothers and sisters in Christ at Calvary Bible. We also love connecting with the amazing people of Smiths Falls whether it be by walking our dog, boating or just living our lives in our neighbourhood for Jesus.
It is our heart's desire to see people receive Jesus as Saviour and follow Him as LORD by the grace of God revealed by the regenerating work of the Holy Spirit in the hearts of men, women and children. Do you know Jesus as your Saviour from your sin? Turn from your sin (and selfishness) and follow Jesus as your LORD today (See these Bible verses: John 1:12, John 3:16, Romans 6:23, 1 John 5:11-12).
Come visit our church and be discipled into a faithful and growing, love relationship with God the Father, Son and Holy Spirit. We are praying for God's kingdom to come and His will to be done among us while we wait for Jesus to return. Will you join us to love God with all your heart, soul, mind and strength, and love your neighbour as  yourself(Mark 12:30-31)?