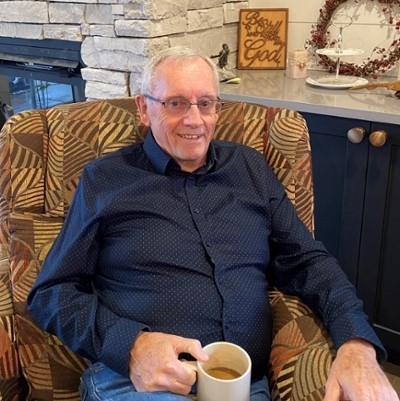 Administrative Steward/Treasurer
Calvary Bible Church has been my spiritual home since September 2021. I have been blessed to be able to grow my faith amongst a wonderful church family and surrounded by the Love and Grace of our Lord Jesus Christ. 
I was born and raised in a small mining town nestled in the mountains of the Gaspe peninsula. I made Ottawa home for forty four years along with my wife Bertha (deceased).  We raised a wonderful family, Craig, Kayla and grandson Conan. I worked in the health care sector for my entire career. 
I have experienced a life touched by hardship and the healing hand of Our Heavenly Father.  I have been blessed with a new life, a wonderful gift of marriage to Anne Ryan surrounded by the love of extended family and thirteen additional grandchildren. 
I truly enjoy being a part of the CBC leadership and worhip team as we continue to grow in Faith and serve in Love.